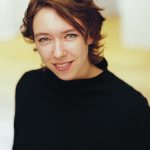 Andrew Lansley hasn't fared well since the Health & Social Care Bill. Having failed to 'properly communicate' his plans to privatize the NHS, he has now been given the job of pushing a Bill through Parliament that is not only one of the most poorly drafted, rushed and least-supported pieces of legislation in recent years, but also has the potential to destroy the trust of civil society.
The government's Transparency of Lobbying, Non-Party Campaigning and Trade Union Administration Bill does two things: it threatens to prevent charities and others from campaigning on public interest issues; and it allows the £2billion commercial lobbying industry to continue to operate with complete secrecy.
Part Two of the Bill has received the most attention. It is its "gagging" clauses that have trade unions and most of the charity world up in arms. The government is proposing to bring in new financial restrictions on campaigning in the year to an election on broadly defined "political issues" that "may" influence an election. The BMA has rightly pointed out that, under these measures, if its campaigning hits the new, much lower financial threshold, it could be breaking the law by speaking up, for example, on patient safety.
As currently drafted the Bill would have 'serious unintended consequences for freedom speech', the BMA said. This very real threat, however, should not distract our attention from Part One of the Bill: the government's sham proposals to clamp down on lobbying.
Over three years ago David Cameron said he believed that secret corporate lobbying went 'to the heart of why people are so fed up with politics.' The Coalition promised to tackle lobbying with a statutory register of lobbyists. This smallest of transparency measures would allow us to see who is influencing government decisions. Done properly, it would require paid lobbyists to say who is lobbying whom, what they are seeking to influence and how much money they are spending in the process.
A compulsory lobbying register would, for example, allow public scrutiny of lobbying of Andrew Lansley by the health insurance industry and private hospital companies during his years as shadow health secretary. It would allow us to examine the powerful influence of the pharmaceutical lobby, or the medical technology firms that are seeking to extract ever more money from the NHS budget. Lobbying by the growing telehealth industry would be in the public domain, ass would the activity of the construction firms and banks keeping PFI alive; the accountancy giants, like KPMG, now involved in commissioning; we would see how much outsourcing companies, such as Capita, are spending courting politicians; we might even get to see the private healthcare clients with whom management consultants McKinsey shared information gained through its privileged access to the Department of Health.
What is now obvious from this Bill is that government has no intention of exposing its dealings with these and countless other commercial interests to public examination. The register of lobbyists, as currently drafted in part one of the Bill is a fake.
The government's intention is that registration would only apply to lobbyists working as consultants, or lobbyists-for-hire. This already excludes from the register around 80% of lobbyists who work  for companies in-house.
So, the net is deliberately small to begin with. But it is also made up of holes that are deliberately wide. The Bill contains two huge loopholes. First, it excludes all lobbyists who operate in a mainly 'non-lobbying business'. This would conceivably include most lobbying consultancies, as they are part of larger PR companies. But it would also exempt all law firms, management consultancies, accountancy firms and think tanks.
Second, only those lobbyists that meet with ministers or permanent secretaries have to register. This is to wilfully misrepresent how lobbying works in Britain. Lobbyists don't go straight to the top. They talk to special advisers, like Bill Morgan, Lansley's one-time SpAd, who provided access to healthcare clients of lobbying agency MHP. They talk to Monitor and the thousands of other government officials that shape policy. None of this lobbying activity would be captured on the register. Note too that fewer than 1% of ministerial meetings were with consultant lobbyists.
This is a pretend register. It has been designed to capture only a tiny fraction of lobbying activity.
Worse still, it would also only require the handful of lobbyists that meet the criteria to reveal minimal information on their activity: merely a list of their clients. Anyone wanting to see which outside organisations are exerting influence in a particular policy area, PFI for example, would be unable to do so under this proposal.
For a register to allow meaningful public scrutiny of lobbying, it must include information from lobbyists on their interactions with government. This means knowing who is lobbying, but also whom they are lobbying and what is being discussed. Holding the government to account for its decisions, which according to the  the government is the aim of the policy, depends on being able to see officials' dealings with lobbyists. Under the Bill's proposals, government has in effect exempted itself from this transparency measure.
Canada, the US, the EU and elsewhere have for years required lobbyists to operate in plain sight. The British government has a long way to go if it really wants to realise its ambition of being the 'most transparent government in the world'.
Hope of securing a robust register of lobbyists under the Coalition is fading. More likely is that concessions will be made to Part Two of the Bill. Charities and trade unions may, with luck, be able to claim victory for having averted a clampdown on their ability to campaign. But it will be a hollow victory.
As Mark Durkan MP said in a recent Parliamentary debate on the Bill: "Many of us directly suspect that those… who will find themselves in danger from Part Two of the Bill are essentially being used as a human shield to protect those who should be targeted in Part One, but who are deliberately being allowed escape."
The opportunity to expose those with real influence, as evidenced in the policy decisions taken by government, will be lost. And with it will go a little more public trust. As another MP, Graham Allen, who has called on the government l to redraft the proposals, pointed out, there was a contractual agreement that lobbying would be dealt with. "The public expected that we would do something about it," he said.
The Bill may be "battered and bloodied and ready to fall over," as Allen put it. The way it is being rammed through may be 'contemptuous of the public', as another MP said. But, it is clear from these proposals that the government has no such intention. Lobbying will remain hidden.
Topics