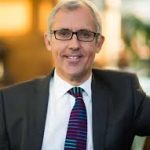 Musgrove Park Hospital, part of Taunton & Somerset NHS Foundation Trust, has found itself in the eye of a storm over cataract surgery, carried out from a mobile unit operated by private provider Vanguard. Vanguard had been contracted to operate on 400 patients who were otherwise at risk of waiting more than the target time of 18 weeks.
Musgrove was forced to intervene and terminate the contract after a total of 62 patients had undergone surgery, and over half of them had reported serious complications. The already over-burdened NHS ophthalmic team at Musgrove, for whom our clients have the utmost praise, were left to treat these unfortunate patients.
An internal report into the Vanguard failings obtained by the BBC found that there had been 'no single clear cause' for the 'cluster' of failings. In addition, a complex chain of sub-contracting was exposed, whereby three companies – Vanguard, The Practice plc, which supplied the surgeons, and Kestrel, which supplied equipment – provided various elements of the ophthalmic service. The report confirmed what many of those concerned had feared: the details of the contract were opaque, the failings were wide-ranging and various, and all occurred during a short period of time. Patients had also continued to be admitted to Vanguard's care even after Musgrove Park staff began to raise concerns. Questions remain over when the first alarm bells began to ring.
My personal involvement in these cases bears striking parallels with my experience with the Netcare Independent Sector Treatment Centre (ISTC) scandal of 2006, and is a stark reminder that health service reorganisation, which has spanned successive Parliaments, has thrown up lessons that should have been heeded nearly a decade ago.
The declared aim of the ISTC programme was to add privately owned and operated centres to drive down NHS waiting lists for routine surgery such as cataract removal. A contract to provide orthopaedic and cataract operations was negotiated by Hampshire and Isle of Wight Strategic Health Authority with the South African healthcare provider Netcare, which flew in South African surgeons and nursing staff to carry out operations at the Haslar Hospital in Portsmouth.
Mrs Celia Collett, a Plymouth resident and a patient at Plymouth's Derriford NHS Hospital, underwent a hip replacement at the Haslar under this ISTC initiative. During the procedure, she suffered a severe burn from a diathermy wand, a surgical tool used to cauterise blood vessels.
Severely injured by the Netcare surgeons, she was left in the invidious position of having to wait on the sidelines while her local NHS Hospital argued with Netcare over responsibility for her care. Derriford argued that clinical as well as legal responsibility for her care had effectively been delegated to Netcare. This impasse was resolved by Derriford accepting responsibility for the treatment of the burn injury. They also arranged for the hip surgery to be re-done by a leading orthopaedic surgeon at a local private hospital. On the morning of the revision procedure, Mrs Collett faced the private clinic's receptionist, demanding to know who would be paying for the operation. Again this was resolved with the NHS Trust picking up the bill; the revision surgery went ahead at no cost to Mrs Collett, but not without a great deal of distress.
My firm acted for a number of orthopaedic and cataract patients harmed during the Netcare ISTC initiative. The report into these failures that was commissioned by the Strategic Health Authority identified a number of shortcomings: inadequate vetting of the medical and surgical staff employed by Netcare to perform these operations; inadequate liaison, and often tension, between Netcare and local NHS personnel when addressing surgical complications; inadequate monitoring of the contract; and, also, the Netcare staff's lack of familiarity with UK surgical techniques and equipment. We hoped that lessons would be learned from the Netcare ISTC experience.
Yet a CQC report on Vanguard published in September 2013, following an unannounced inspection, reveals what can only be described as a lightweight consideration of safety issues. The CQC, which was relatively new to the private hospital sector, acknowledged that it had been unable to inspect any patient records because Vanguard operated from mobile units – not a level of scrutiny that would convince me, from a patient safety perspective, of the accuracy of Musgrove's promotion of Vanguard's unblemished track record. It should be noted that complication rates in cataract procedures are generally less than 5 per cent, whereas Musgrove's internal report claimed that the rate in this case was ten times as high.
Outsourcing concerns
These failings should not detract from the fact that a great deal of private care is of a high standard. However, the risk from the various factors revealed in these cases, and the overall opacity of outsourced provision of NHS treatment, remains. An unsatisfactory aspect of the Musgrove/Vanguard affair is the delay in the production of the investigative report promised by Musgrove's Medical Director, Dr Colin Close, soon after the revelation of these failings.
Private sector involvement seems invariably to lead to delays in the public learning about medical failures. We are left with the inevitable impression of an argument behind the scenes over responsibility for these failures. Moreover Kestrel Ltd – one of the two sub-contracted medical firms – claimed to have never had access to the report at all.
Who picks up the bill for failed outsourced treatment?
Typically the patient returns to the NHS for treatment of any complications arising from the outsourced surgery. There are no legal mechanisms to recover the outlay for these costs; this is something I have raised with a government minister in light of the Netcare scandal. Now one of our Musgrove clients, elderly like many of the others affected, who suffers from dementia, has been left blind in one eye, and remains the responsibility of the NHS.
The failure of this Vanguard contract has once again uncovered the uneasy relationship between the NHS and the private sector; what had been expected to be routine surgery for these patients turned out to be a nightmare. It is crucial that an episode of this kind is not dismissed as an anomaly – a hybridised public/private NHS will need to be wary of similar issues in the future.