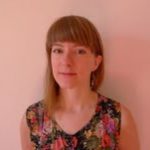 As a trainee midwife, one of the aspects of my clinical practice I find most satisfying is that no matter the time of night or day, the presenting issue or the length of stay, not a single penny changes hands between patients and practitioners. One of the most precious aspects of working within maternity care is that the relationships between midwives and women are distinctly, and quietly, non-monetary. It is powerful to give and receive health care and support as a 'social gift', for this is what it is when care is not mediated by commercial ventures.
I've found the recent debate on the presence of Bounty on NHS maternity wards interesting. While many women assume Bounty is an NHS provision, it is in fact a company paying to use the NHS as a medium for promoting a ream of maternity products. 'Bounty packs' given to women during their pregnancy contain an assortment of advertising material, alongside – confusingly – child benefit forms. Bounty reps have access to some of the busiest maternity wards in the country, and are able to distribute promotional material to women during their inpatient stay. Those angry at this commercial presence express a sense that the relationships they want with their clinicians, and the places in which they are supported, should not be tainted by for-profit companies. Rather, they expect care to be given and received trustingly, and freely. NHS maternity care is an inappropriate site for commercial ventures. The promotion of commercial products clashes with the role of staff, who are there to provide care and support at a time when women are often most vulnerable.
We know in maternity services that women and midwives want trusting, open, and supportive partnerships with one another, and that the quality of these directly impacts wellbeing and health. This is at the core of what I am learning to practice as a midwife. The furor over Bounty suggests we need to be asking wider questions about how women accessing maternity care, and other patients using the NHS, engage with health care staff and services if they are concerned that care is driven by a commercial incentive. We need to ask how the trust that is fundamental to the provision of care and the practice of health care workers is impacted upon by the changes the Health and Social Care Act will introduce. It is my view that the new NHS will present unprecedented challenges to my relationships with women as it begins to embrace commercial provision of services with greater ease.
Topics